Why work with me?
I've walked in your shoes – that's why.
Life is all about balance. From being a Wife, Mother of two children, Founder of a Software Company to being an Accountability, Emotional Intelligence and Happiness Coach transforming lives, it's all about balance. Growing my firm from 3 employees to 90, I know all about the exhilaration, the fear, the turmoil of creating something new from scratch. It's just like a baby which I nurtured.
What do you get out of this?
Positivity. Get a positive frame of mind. Change your thoughts by creating positive affirmations.
Own Yourself With Grit. Be more accountable to yourself for your goals and actions.
Stay Calm. Feel more relaxed and stronger to face anxiety and stress.
Renew Yourself. Form new good habits and eliminate the unproductive ones.
I can relate to many of you
After years of tremendous debilitating physical pain, endless doctor visits and accompanying depression it was refreshing when Reiki and Bach Flower Essence brought a sea of change in me, physically and emotionally.
Going back to a job was not appealing anymore hence I decided to gather all my learnings and facilitate people.
I transformed.
Not overnight like in books you read, but slowly and steadily with spirituality.
I battled each day with new hope, new energy, and a strong internal anchor. And one fine day in 2019 when I met my Holistic Nutritional Coach, my life transformed.
I started thinking beyond regular and mundane. I was more confident, cheerful and had turned over a new leaf in my life.
Today, my life is filled with good vibes.
My life is fully transformed now, and I am equally eager to help you transform yours – with a unique coaching process of NLP, Emotional Intelligence, Transactional Analysis, EFT and Numbers.
Certifications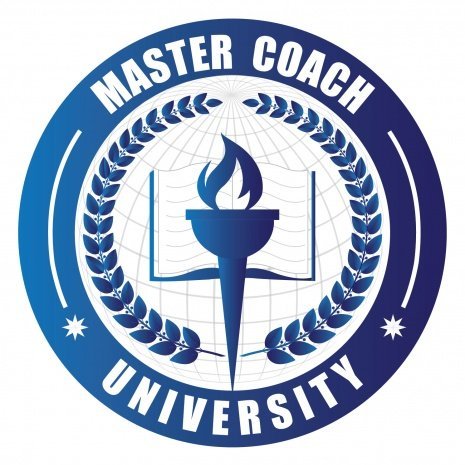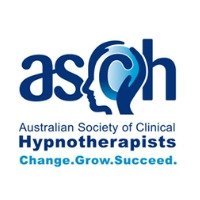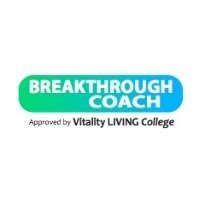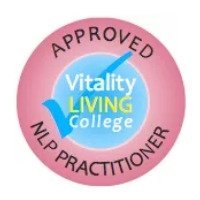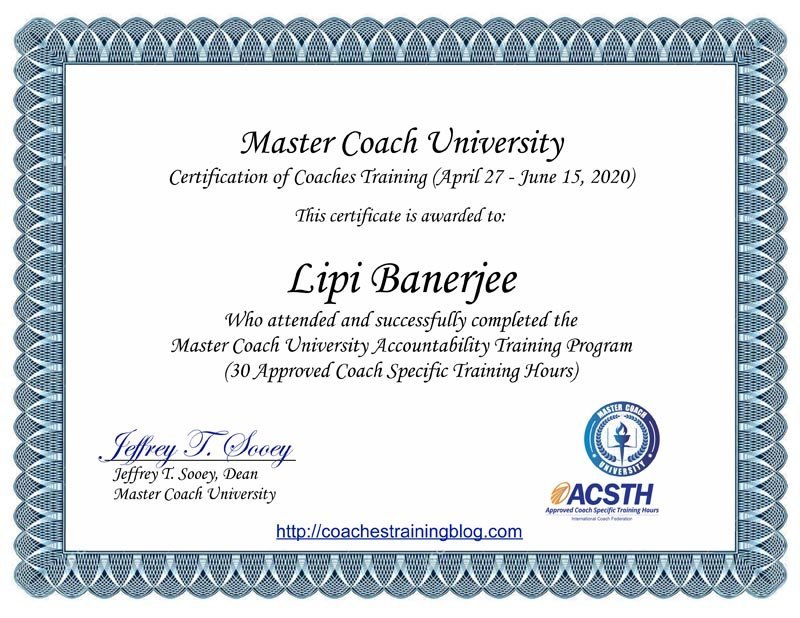 Testimonials
Delighted to be associated with Lipi

Dimple Singhania, Numerology Student
I am extremely delighted to be associated with Lipi Banerjee and getting an opportunity to do basic course on Numerology. Her years experience, dedicated practice and thorough knowledge on the subject amazed me. She is extremely punctual and dedicated towards teaching. Also very very sweet and polite during session as well as very encouraging. The Content of the course is apt and crisp. I am really very grateful that I chose to learn Numerology and blessed to have Lipi Banerjee as my mentor.
Kind-hearted generous healer

Priyanka Ghode, Numerology Practitioner
Lipi, A friend- a healer – a guide – an aware soul and an infinite contribution in this universe .. I have known her since almost 5 years now and the kind of growth and expansion she has gone through is exponential .. She puts her heart and soul into whatever she takes up and keeps no stone unturned in making her dreams a reality .. A go-getter- giver and a kind-hearted generous healer who will treat you with utmost love and care allowing you to be your best version with constant guidance and motivation …I send my love and gratitude for all that Lipi is and has been in my space and beyond …
---
Numbers can do magic!

Mayura, Chaldean Numerology Student
Learning Chaldean numerology was a very, different experience for me. Lipi really taught from her heart and she knows in and out about the subject. There is authenticity in her teaching and trully loved it. Thorough knowledge, quick tips, tricks and complete support are important points of the course. Gratitude!
Explained the concept of numerology nicely

Manasi, Numerology Student
Really it was a good learning experience. Lipi madam always explained the concept of numerology nicely n clear the doubts as well. After finishing the course she took good follow up n helped whenever needed. Thank u soo much Lipi madam for wonderful knowledge.
I felt very relieved after session

Priyanka Vora, Coaching student
It was amazing. You were bang on during our Coaching session.I felt very relieved after yesterday's session. Regarding restarting my career I spoke clearly with my husband. Told him occult science is what I want to pursue.
---
Turn pain into power and blossom into a better you. Call Lipi today to write a beautiful chapter of your life!